Brownies are a kind of chocolate dessert in America. It is so delicious and full of calories, fat, and protein. Generally, it is like a cake but contains different ingredients. Brownies are made with chocolate, and it was named for their dark brown color. You can add nuts, dried fruit, and chocolate chunks to the brownies to make different flavors and textures. Vegetable oil is an essential ingredient to prepare brownies. It is a cholesterol-free oil that reduces the risk of heart injury. But sometimes, you can not find the vegetable oil around you. It may happen when you are going to bake your special dish brownies at the time of baking. But, did you think about what you would do if there were no vegetable oil in your kitchen? Would you stop the effort of preparing brownies? No way! This article will introduce some alternatives to brownies that can make brownies instead of vegetable oil. 
9 best vegetable oil substitutes you can use in brownies
There are many substitutes for vegetable oil. I am showing a list, and here you can find out which one is the best and easy to collect for you.
If you have to make brownies, but you can not afford vegetable oil,  you can use many items instead. Canola oil, vegetable oil, avocado oil, coconut oil, and other items are very near to your hand. For the expectation of looking your brownies creamier and fudgier, you can pour butter in them. Yogurt is enough to reduce the fat without reducing the taste of your brownies. For the healthiest and most moist brownies, you need to pour applesauce. Now you are going to see their utilization of them in detail.
Substitute Butter or Margarine for Vegetable Oil
An ordinary replacement for brownies is butter or margarine. When you can not help bring brownies, you can utilize butter in your brownies recipe. The mixing of butter and oil gives you the perfect texture and moisture, but the butter will give the occasion when the rising brownies need to air out. For making a cake brownie, butter is the best replacement for vegetable oil for you. It can help brownies better than vegetable oil can. 
Coconut Oil
Do you want to get a unique flavor from your brownies? Add coconut oil and get the result. It is so healthy, of course, and also adds the yummy coconut flavor to your dish. If you are fond of coconut flavor, it will be tastier. There is a slight argument about whether coconut oil is healthy or not. But, if you use it in your cuisine, you will be benefited in some cases – you will get shiny hair, your skin will be healthy, you will get perfect dental health, and the nutrients of coconut oil will protect your liver. 
You can use olive oil instead of vegetable oil for brownies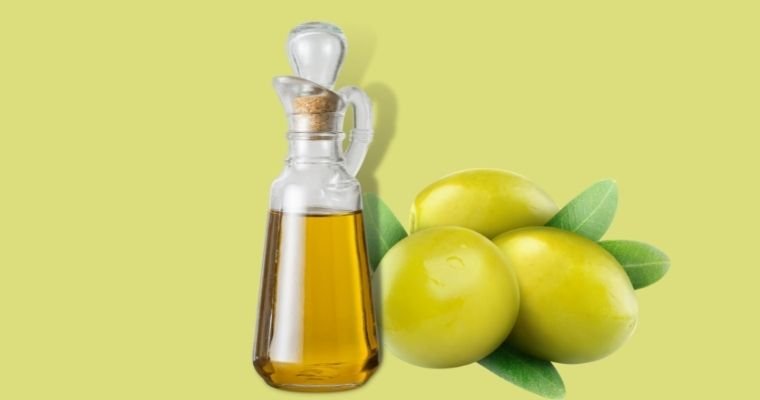 If you are searching for a good substitute for brownies, olive oil is very near your hand. You may not get the brownies from every shop, but olive oil is standard. If you choose the best substitute for brownies, you will collect light or extra light olive oil highly refined to get a more neutral flavor. You will avoid such a kind of olive oil that smells strongly; otherwise, your brownies will smell bad. There is a different kind of olive oil that is smell-free and prepared for baking. Olive oil contains antioxidants, so it is helpful for your health. It is also anti-inflammatory, protecting you against diabetes, arthritis, obesity, etc. Olive oil also can reduce the risk of heart disease. So, I think olive can be one of the best and healthiest alternatives for brownies to use every day.
Apple Sauce
Most people know that adding apple sauce is necessary if the mixture is too dry. You may find apple sauce for your essential daily needs in your kitchen, a common element to use in everyday baking. You can use it instead of vegetable oil without any hesitation. Apple sauce is not a delicious flavoring, but it is suitable for baking instead of vegetable oil. If you want to use this to prepare your brownies, you have to use three-quarters of a cup for one cup ratio and reduce something from the ordinary sugar. We assure you that the apple sauce can slightly increase the sweetness of your brownies; as a result, you have to shorten the fixed amount of sugar in your recipe. But, can you add applesauce instead of vegetable oil? The answer is "No." But, if you like dry brownies, add apple sauce and enjoy eating. You can also use soy sauce as a substitute for apple sauce.
Can you substitute canola oil for vegetable oil in brownies?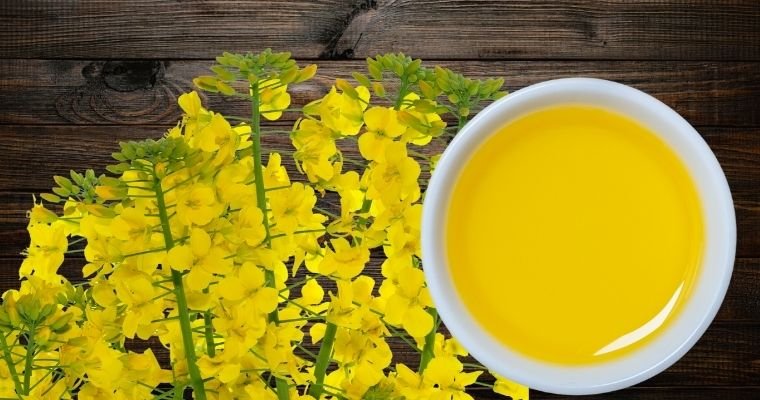 If you search for an excellent substitute for vegetable oil when baking your favorite dish, brownies, you may use canola oil instead. Vegetable and canola oil do not have flavors Like olive and nut oils. They are neutral and do not add any odd taste to your mouth. This characteristic of vegetable and canola oil is so important to feel the actual taste of your recipe instead of the oils. The canola oil, extracted from the rapeseed plant, improves the condition of your heart and health, and it contains omega-3 fat.
Yogurt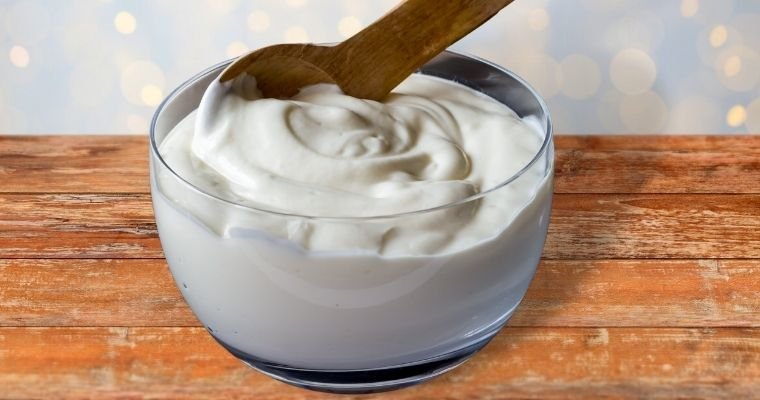 Did you use yogurt as your light food for breakfast? It is recommended as a fair brunch food in your short rest. Yogurt is known as a good alternative for thick and creamy brownie butter. If you look for a food that is both an alternative to brownies and full of nutrients, yogurt is the best option for you. It provides you with calcium, protein, and probiotics which are very important for your healthy growth. As a perfectly nutritious food for the development of your health, as a good breakfast, and as a perfect substitute for brownies, yogurt is an essential element to have in your house. 
Avocado Oil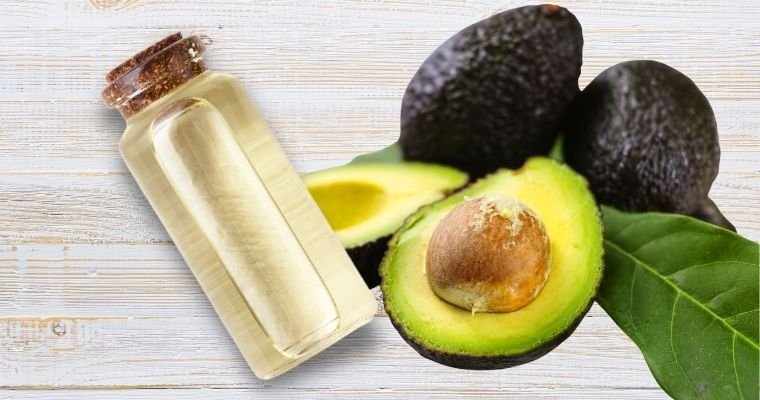 If you want to cook a healthy item with a good flavor, you must use avocado oil. It provides you with a good percentage of antioxidants, essential fatty acids, minerals, and vitamins. Your baking brownies will be perfect with this healthy alternative to vegetable oil. But, it is more expensive than vegetable oil and hard to find every time because it produces a little bit lower than vegetable oil. But the excellent flavor of vegetable oil provides you with the perfect fragrance for your baking. The taste of avocado oil is very near to nut oil as it makes you recall the scent of peanut oil or hazelnut oil.
Sunflower Oil in brownies as an alternative to vegetable oil
Do you want to increase good cholesterol in your body? Do you also want to remove bad cholesterol? If you are apprehensive about using your regular oil, you have the best option to use sunflower oil instead. It is like vegetable oil to reduce the risk of heart injury. Sunflower oil, generated from sunflower seed, is a non-volatile oil. Sunflower oil is a common item used as frying oil and a cosmetic formulation as an ointment. It is rich in vitamin E. If you want to get a healthy and immune life, you may use sunflower oil in your foods. 
Easy brownie recipes with few ingredients
It is very easy to make brownies without the presence of vegetable oil. There are some ingredients you need for preparing tasty and delicious brownies. Here is the list below.
Ingredients You need-
1 cup of unsalted butter
2 cups of white sugar
One teaspoonful of vanilla extract
1 ½ cup of all-purpose flour
Four pieces of egg or its substitute
½ teaspoonful salt
Steps you should follow-
First, Grease a cake pan with butter.
Then keep the butter and chocolate carefully in a microwave and boil them.
Heat the oven to 350 Fahrenheit.
After that, keep it outside and cool it.
Mix the sugar and eggs together strongly. Stir the mixture with flour until all flour streaks are removed.
Add the butter to the greased cake pan. You will find the surface smooth.
Get the complete brownies in the pan. Then cool it and enjoy eating.
FAQ's
What can I use in a brownie without vegetable oil?
You can easily use butter, margarine, Avocado oil, coconut oil, etc., in a brownie instead of vegetable oil. They are applicable in brownies to make them super moist and sticky. If you want dry brownies, you can use applesauce in your recipe. 
Can you make brownies without vegetable oil?
Vegetable oil is the source of fat in your brownies. There is no other item in brownies to fix the food elements together. If you can not afford vegetable oil, you will get a kind of crumbly macaroni. Butter includes much higher water content, and vegetable oil is different. Vegetables provide you with the opportunity of making your cakes in your preferred structure. It is sloppier and denser, making your food perfect in shape. 
Are the substitutes for vegetable oil suitable for health?
Sunflower oil highly contains vitamin E and is suitable for keeping our hearts healthy. Coconut oil is good for health; avocado oil is heart-friendly; yogurt is high in protein, calcium, and vitamins. So, do not worry about your health while using vegetable oil substitutes if you can not afford this. 
Can I make brownies with mayonnaise?
Mayonnaise gives your brownies extra taste and texture. When you use it, you will make your food tastier. As you mainly enjoy the taste and texture of brownies, mayonnaise will be a better option without any doubt. 
Conclusion
Have you thought about why you prepare brownies? Generally, the excellent taste and a beautiful texture, right? By using the substitutes, you may be dissatisfied, but do not be worried. Every replacement makes your recipe delicious and beautiful. Although replacement can be the original, it can be something likely. Every alternative is preferable to increase the taste and texture of your brownies. Having low cholesterol they are also good for your health—no need to be worried about the harmful effect of the alternatives.
It is hard to choose an option for vegetable oil among numerous substitutes. But, almost all replacements are the same and good for your health. Just a thing of reminder, consider the health, taste, and price of the substitutes and decide to collect the best alternative for you. I hope you will get healthier, more tasty, and more moist brownies by using those vegetable oil substitutes.