If you are fond of Italian, French, or Mediterranean cuisine, you must know the ingredients that need to be prepared for these items. You might be having some guests, or your toddler might want to eat some delicious Italian cuisine. The most important herb that you certainly need is thyme. If you are running out of this herb and you cannot find it anywhere, what should you do? Do not worry. I am going to demonstrate a brief idea about the most efficient substitutes for thyme. So fasten your seatbelt and read this article to the end, as we have listed the 10 best alternatives to thyme.
What is Thyme?
Thyme belongs to the mint category and has a woody and citrus flavor. Thyme is an herb that has small leaves. It has thin stems or dusters, and the leaves are too small. It is an herb that is used in Seasoning a variety of dishes. You can even use it as a part of a blend for decent measurement. It fits every diet, and you can consume thyme to add taste to the dishes by adding fresh herbs. Thyme is a warm, woody, and bitter tasted herb and an old culinary spice related to mint and oregano. This herb is mainly the heart of the Mediterranean and French dishes.    
Types of thyme for cooking with pictures
Thyme is a great source of incredible taste and fragrance. There are a lot of types of thyme, and it could be hard to choose between the thymes. Here I am giving an illustration of different kinds of thymes. 
Common thyme
It has a woody, minty flavor with a burst of lemon. It is well suited for meats, stews, soups, sauces, and flavored stuffings.
Lemon thyme
This type of thyme is similar to common thyme, but it has a powerful citrus aroma and taste. It is well combined with meats, chicken, and sauces. It also enumerates flavor to soups, marinades, stews, and sauces. The taste of lemon thyme is almost absolutely like plain thyme, but it has a much stronger lemon fragrance. Lemon thyme is vastly used in dressings or light sauces because its flavor mixes well with vegetables and chicken.
French thyme
It is a variant of common thyme which is produced in France. It suits French and Mediterranean cuisines well.
Caraway seed thyme
This type of thyme tastes like caraway seed, which is homogeneous to anise or fennel. This type of thyme is hugely used in soups, including sausage, bread, and casseroles, and regular dried thyme may work decently instead of caraway seed thyme.
Winter thyme
The taste of winter thyme is similar to marjoram, and It is a great choice when you want to cook chicken and vegetable soup. Silver leaf thyme is another great example that you can use instead of winter thyme, but they are really rare to find. If you do not find the winter thyme in the market, you can use rosemary instead of this.
Delicious Thyme Recipes at a Glance
Jerk Chicken and Tofu curry 

Peach and Thyme ice tea

Citrus Thyme Macaroons

Grilled mushrooms and one-pot lasagna soup 

Autumn Minestrone Soup

Mushroom ragu and Buttery chicken

Vegan spicy kale caesar salad

Coconut Lentil curry

Melon Potato and cabbage curry

Zucchini green peas coconut curry

Jamaican spicy potato curry
Incredible Health Benefits of Thyme
Thymes are full of beneficial vitamins and minerals and can aid in different kinds of acute diseases. Consuming fresh and dried thyme is really beneficial to health.   
It contains a good amount of magnesium, so it is helpful in decreasing blood pressure and helps reduce the heart rate, reduce the cholesterol level, and the risk of heart failure and heart stroke. Thyme also prevents heart disease and Improves digestion.

It has a good amount of iron, invigorating red blood cell quantity and ameliorating blood circulation.

Relieves stomach ache and Relieves stress. Thymes have an antibacterial property that helps fight against intestinal parasites with a healthy digestive swathe. Thymes can cure disturbing abdominal cramping. 

Improves vision: This herb has antifungal and antibacterial properties that prevent eye infections like conjunctivitis. It helps to eliminate acne and Fight against bacterial and fungal infections. The herb also treats respiratory ailments like bronchitis, arthritis, and colic.

It eliminates bad breath. Simply chew some thymes and then gurgle with fresh and cold water that may give you relief from the bad breath. 

Thymes boost the immune system, and it helps to prevent

coughing and cure sore throat

. It is loaded with vitamin C, which is water-soluble and antioxidant at the same time. It also helps to reduce acute, chronic diseases. 
Top 10 Substitutes for Thyme: An ideal guideline
Oregano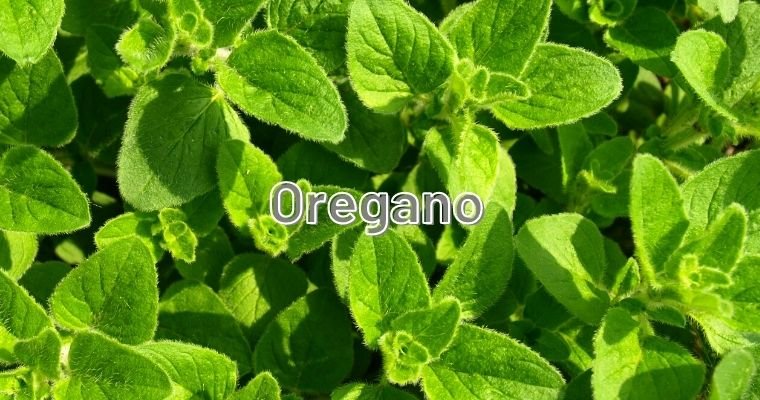 Fresh oregano is one of the major substitutes for thyme, and they have a lot of differentiation, such as in their scent and flavor, and thyme has an intensive peppery and sweet mixture of flavors. It also has a light lemon and minty flavor, making it an ultimate choice in the culinary aspect.
Oregano is hugely used in pizzas and burgers as toppings, and this gives almost a tangy and peppery flavor to the food item. It is that kind of herb which is used in both fresh and dried forms. Dried oregano is applied in Seasoning, and fresh oregano is applied in food recipes to increase the taste. Oregano leaves are comparatively bigger in size than thyme, and  Fresh Oregano tastes almost similar to thyme. So it is one of the best alternatives to thyme.
Best used for: Italian dishes like pasta and pizza.
Dried Tarragon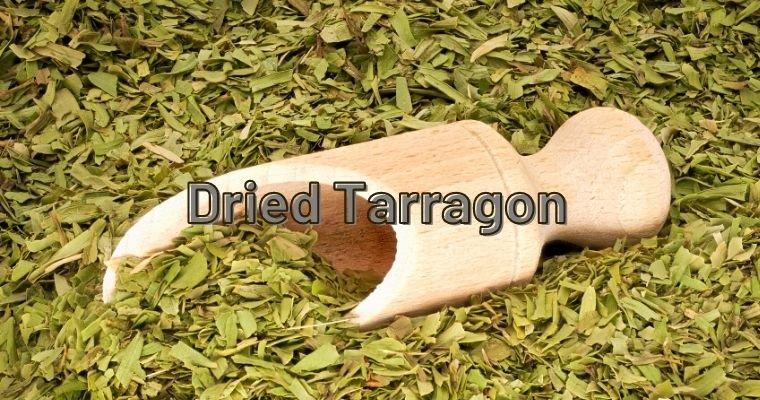 Tarragon comes from the sunflower family. It is used more commonly in French recipes. It is similar to fennel seeds, which have a unique sweet and bitter taste. However, it is hugely used in proteins like chicken, lamb, fish, and egg. It complies with vinegar's bitter and acidic taste, and you can use this in preparing the salad dressings and marinades. Tarragon has too much strong and pungent flavor, so be careful while using this. My recommendation is to use this item in a very tiny quantity.
Best used for: Chicken and fish dishes.
Rosemary
Rosemary is an everlasting fragrant herb that has a strong, robust, minty, and peppery taste. A resinous and piney flavor that makes dishes smell and taste more exotic. You can use rosemary in soups, stews, roasted vegetables, and rice. In Italian or Mediterranean dishes like salads, soups, stews, and casseroles, rosemary can fit into any of these items. 
Rosemary owns a highly influencing flavor. Thyme and rosemary are regarded as important bitter flavored spices, and there are still some differences between their taste. The flavor of the rosemary is much more bitter and very aromatic than the thyme, so when you are using the rosemary, make sure that you use this in a smaller quantity, or the entire taste of the food will get destroyed. 
Best alternative: Best used for lamb and chicken recipes.
Marjoram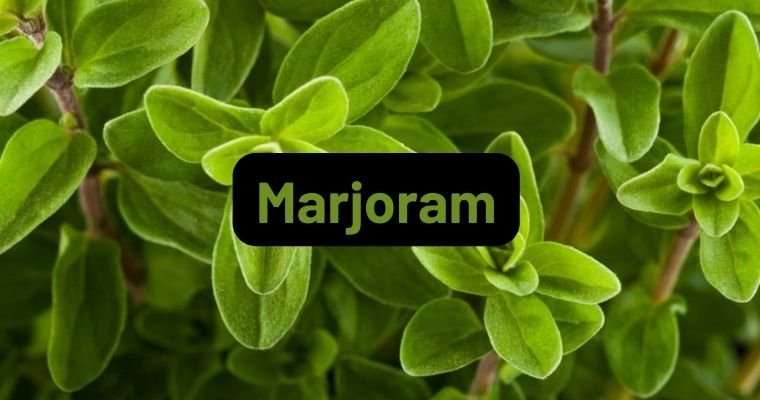 Marjoram is a versatile herb that is a part of the mint family that is used in spaghetti sauce, meatballs, salads, and many more Italian dishes. Its flavor is slightly sweet and savory, which is milder than oregano. It has a sharp, sweet, and minty flavor and a woody, bitter, and earthy taste, making the dishes more unique.
Marjoram tastes sweeter and possesses a strong aroma that has wooly and green leaves. Be careful while using the marjoram as it has a stronger and more pungent flavor than thyme; using a high quantity in the recipe may destroy the actual flavor of that dish. 
Best use: Marjoram is best for Meat and vegetable dishes.
Italian Seasoning
Italian Seasoning is a popular herbal mixture that originated from the Mediterranean region. It is generally a mixture or a blend of herbs and spices of different dry herbs like marjoram, basil, savory, sage, rosemary, oregano, garlic, onion, black pepper, and many more. Thyme is one of the herbs in Italian recipes. You can use it as a thyme substitute because it does contain a smaller amount of thyme.
It is actually a sweet herb, which comparatively has a taste like cloves as it is a very versatile herb that works nicely with all of the other flavors in Italian cuisine. This may be a significant alternative to thyme in different recipes. In other words, it is a decent thyme substitute because it's composed of thyme and thyme substitutes. The blend is so complex, so if you add it to dishes, you may get a fusion of a blast of flavors, and the savory and tangy taste will add a different horizon to the Italian fusion. It's an ultra-fragrant spice mixture that is regularly used in Italian dishes mainly because it contains a complex stir of spices. 
Best alternative: It is used in dried thyme recipes and pasta sauce, meatballs, poultry dishes, seafood, pizza sauce, lasagna, grilled chicken, soups, and many more.
Basil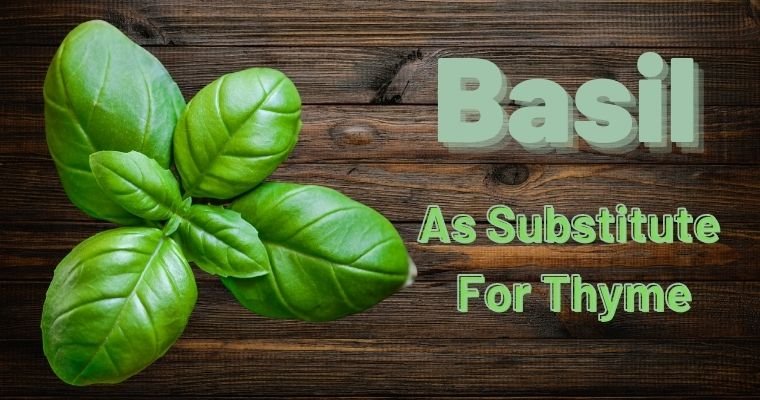 Basil is one of the main herbs in the mint family, and the most wonderful aspect is that it has over sixty varieties. It comes with a sweet and savory taste with a  mix of black pepper, mint, and anise. It works when you are preparing a recipe with tomatoes because tomatoes hold their distinctive aroma. Basil is a little bit sweeter than thyme; If you want to add basil leaves in recipes like Italian cuisine, you can mix this with tomato-based sauces or vegetables like zucchini noodles. It may flourish the actual taste of the food item. Dry basil is not one those of the herbs which match the thyme. So if you have other herbs available to you, use that herb instead of the basil.
Best used: Tomato-induced recipes.
Summer Savory
Savory is an ancient herb that is mostly used in Italian and French cuisines. You may face difficulties in finding savor as it is not one of the most familiar herbs in the market. It is almost similar to thyme. Savory has a peppery flavor that can be handy in giving a wide range of tastes to your cuisine. The summer savory is the bay leaves and the rosemary in the arena of taste and flavor.
Savory belongs to the same family as oregano and mint. So if you want to use this instead of thyme, it will be a really good alternative. There are two types of savory like the Winter and summer savory, though the summer variety is more common. The savory summer pursues a spicy and sweet aroma and a hot, tangy, and peppery flavor, and it is ideal for fish, eggs, poultry meats, lamb. You can use this in salads and soups and for dressing and garnishing purposes.
Best used: Chicken, vegetables, and sauces.
Za'atar
Za'atar contains a complex variety of a mixture of spices and herbs, including marjoram, oregano, sesame seeds, sumac, and thyme. The mixture has a toasty, nutty, tangy, or truly herbal essence and tangy herbal taste that gives tremendous flavor when you season meat and poultry.
Best replacement: It is best for Eggs, vegetables, bread, yogurt, and cheese dishes.
Herbes de Provence 
It is almost the same as the Italian Seasoning as it contains the thyme, bay leaf, tarragon, savory, oregano, rosemary, marjoram, oregano, and bay leaf. It is widely used in French and Mediterranean cooking. The herb contains a lot of herbs at a time, so it generates a special kind of taste and texture in the food and can be used as the best substitute for thyme.
Best replacement: Meats, vegetables, eggs, and soups.
Poultry Seasoning 
It is an ideal blend of herbs perfectly suited for poultry cooking like chicken, duck, and red meat. It consists of familiar ingredients like the Herbes de Provence. Usually, it contains sage, thyme, marjoram, and rosemary, and it is regarded as an ideal substitute for the thyme.
Best replacement: This is used in Chicken and duck recipes.
Final Overview
The thyme is really useful in preparing Italian and French cuisine. It has an intense and very tangy flavor which increases the taste and texture of the food item. This is a familiar herb, and you can find it in any grocery shop and the supermarkets. This herb can be used as a garnish or in cooking. What purpose do you want to use it on? Make sure that you keep a close look at the measurement section. In case you don't have thyme in your hand, you may check the article where you can find plenty of alternatives to thyme. Some of the herbs exactly look like thyme, but the taste and texture may differ in some ways.
The ideal substitute may vary with respect to the variation of the prepaid items. Some items are sweet, some are flavorful, and some may be sour. So use your vision and knowledge in which dish which substitute you can use. You may take help from this article in certifying the perfect substitute for your recipe. I hope you may find enough useful resources from the article. If you like this article, share the information regarding the substitutes of thyme.
FAQs
Can I substitute basil for thyme?
Basil is more pungent and stronger than thyme. However, you can use them in various Mediterranean dishes and French cuisine. Basil leaves are more suitable as a substitute for fresh thyme.
Can I use sage instead of thyme?
Yes, certainly. You can use sage in case you don't have other options available in your hand. This is also a woody and flavorful item like thyme. So it is considered a brilliant substitute for thyme. 
Can you store thyme?
Thyme is not so ideal for storing through using some of the strategies. You can store them for about a week. If you put this in the fridge, then it may last longer. If you preserve this in the container, it may remain fresh.
You can find special herb containers in the market, and these are really suitable for storing the thymes. You can also rely on the simple food canisters where you can put plenty of more kinds of stuff like tea, coffee, sugar, and many more. 
Can I use parsley instead of thyme?
Though parsley is not the ideal substitute for thyme, they differ in looks, taste, and flavor. So if you intend to use the parsley instead of thyme, make sure that you have another option in your hand.