Are your electronic kitchen appliances like microwaves, air fryers, and ovens outdated? If you need an upgrade or a fancy change, then this is a good time to get one of them from the super-saver Cyber Monday deals 2022. You can buy those microwaves or air fryers that are over the range at an affordable price. Don't miss the great shopping experience at a hugely discounted price.
All popular electronic kitchen appliance brands try to add innovative technology and features to their new products. Modern electric kitchen items also come with eco-friendly features that are easy to use and reduce energy usage. No matter if you are a home chef or a professional, there is a big sales discount (up to 50%) running on these basic to advanced electronic products.
So we checked hundreds of deals and listed the top 10 Black Friday and Cyber Monday deals on microwaves, ovens, and air fryers you can consider buying. We keep low-medium-high ranges of products on our list so that the buyer can choose according to their needs.
So what are you waiting for? Get ready to shop in the early hours before the retailers evoke the deals.
Best Cyber Monday deals on kitchen appliances in 2022
Deals on Microwaves in 2022
Farberware Professional FMO12AHTBKE Microwave: Get 20% OFF Here
Dimensions: 17.3″D x 20.5″W x 12.8″H
Color: Stainless Steel
Ideal For: Residential
Wattage: 1100 watts
Material: Stainless Steel
Capacity: 1.2 Cubic Feet
Safety Lock: Yes
TOSHIBA 6-in-1 Inverter Microwave Oven+Air Fryer Combo: Save Up to $30
Dimensions: 17.6″D x 19.5″W x 11.5″H
Color: Black Stainless Steel
Ideal For: Home
Wattage: 900 watts
Material: Stainless Steel
Capacity: 0.9 Cubic Feet
Breville Combi Wave 3-in-1 Microwave: Click Here For 17% OFF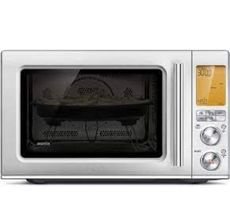 Dimensions: 20.4″D x 21″W x 21″H
Color: Brushed Stainless Steel
Ideal For: Residential & Commercial
Wattage: 1400 watts
Material: Stainless Steel
Capacity: 1.1 Cubic Feet
2022 Black Friday Deals on Ovens
Nuwave BRAVO XL 30-Quart Convection Oven–Get 12% OFF Here
Product Dimensions: 20.2″D x 11″W x 16.5″H
Color: Stainless Steel
Wattage: 1800 watts
Capacity: 30 Quarts
Max Temperature: 500°F
Breville BOV900BSS Smart Oven Air Fryer Pro– Save Up to 36% Here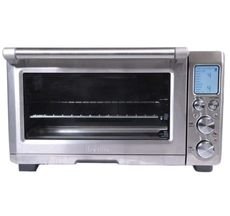 Product Dimensions: 17.5″D x 21.5″W x 12.7″H
Color: Brushed Stainless Steel
Wattage: 1800 watts
Capacity: 14 Pounds
Max Temperature: 480°F
Ninja DT251 Foodi 10-in-1 Smart XL Oven– Up to 34% Discount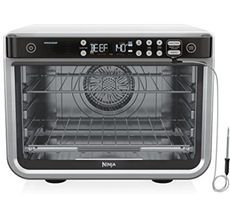 Product Dimensions: 17.09″D x 20.22″W x 13.34″H
Color: Stainless Steel
Wattage: 1800 watts
Capacity: 12 Liters
Max Temperature: 450°F
Cyber Monday Sales on Air Fryers
Under $100: COSORI Pro II Air Fryer+Oven Combo (Save 23%)
Color: BLACK
Capacity: 5.8 Quarts (3-5 People)
Material: Aluminum, Plastic, Metal
Heating: 20% Faster than Oven
Wattage: 1700 watts
Below $200: Philips Twin TurboStar XXL Airfryer (Biggest 52% Save)
Color: White
Capacity: 3 Liters
Material: Plastic
Heating: 4x Faster than Oven
Wattage: 1800 watts
Under $300: Emeril Lagasse 26 QT Air Fryer & Toaster (Save Up to $26)
Color: Stainless-steel
Capacity: 26 Quarts
Material: Stainless Steel
Heating: 30% Faster than Oven
Cyber Monday sales on small kitchen appliances
Blenders (20% OFF): Personal 1000W High Power Nutri Blender
Bread Machine (23%): Zojirushi Home Bakery Maestro Premium Breadmaker
Coffee & Tea Makers (Save 25%): Braun MultiServe Programmable Coffee Machine
Deep Fryers (15% Discount): Chefman Dual Cook Pro 4.5L Deep Fryer
Ice Cream Makers (14% OFF): Nostalgia Vintage 4-Quarts Ice Cream Maker
Juicers (Save 30%): AMZCHEF Slow Masticating 500ml Juicer
Mixers (Save up to $49): Peicual 800W Household Stand Mixer
Rice Cookers: Zojirushi NP-HCC10XH One Liter Rice Cooker and Warmer
Toasters: Elite Gourmet 4 Slice Toaster