In the modern kitchen, it is not fulfilled without a freezer. This is one of the most wanted gadgets in anyone's kitchen because a freezer is ample for storing your many items. A fridge is only for keeping fresh vegetables, meat, or fruits. Sometimes it is also handy to preserve many ready-made food items—tortillas. Now, tortillas are a must-item for those who love maintaining them and love homemade food. Tortilla is mainly round, thin bread. The main ingredients of these tortillas are corn and wheat flour. The chapati and tortillas are the same-looking food items, but their main components and use are different because chapati is a thin, round size bread made with only wheat, called atta. And it is used to eat with vegetables or chutney.
On the other hand, tortillas are mainly made of Mexican bread. You can make chips, tacos, quesadillas, etc., with this. Now sometimes you want to store it in the freezer. Let us see how you can keep these tortillas for a long time.
All You Need to Know About Tortillas
Tortillas are a very famous Mexican bread. For authentic recipes, they use corn and wheat, both flour. Both now use only wheat flour, and both tests are different actually. You can easily find ready-made tortillas in any convection store. And you also can make this in your home. But storing homemade ones takes a shorter period than store-bought. Because in ready-made tortillas, they used preservatives to store them for the long term. But in homemade, you don't need to use it. And homemade ones can keep in the freezer for almost one week. But you can store-bought one for more than six months if you can store it properly.
How Can You Freeze Tortillas?- Basic Freezing Processes
Fresh food is tastier than frozen food. But freezing greens or glossary food is also not so bad. Frozen is the perfect solution for you when living alone or shopping for many groceries, and making tortillas every day is also very hard. The freezing process is relatively easy. Find that tortillas are very easy to store in the freezer for a long time. It's an essential pantry item now because you can easily use this in any way. You can fry it like chips or fold it with meat or your favorite veggies like tacos or bake it like an enchilada, etc.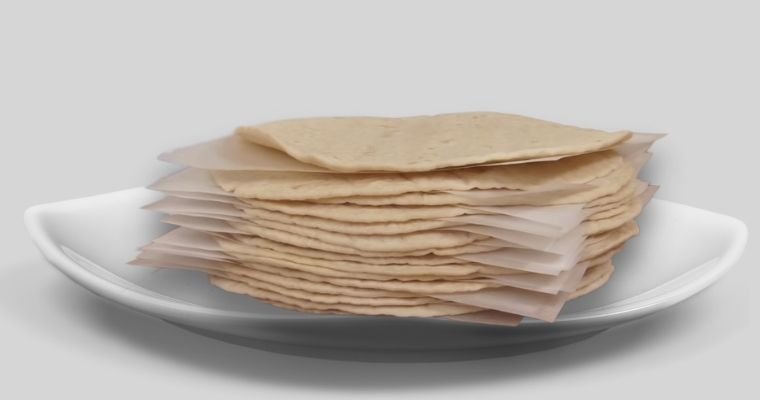 Now the tortilla storing process is not a big deal. But you need some basic kitchen and freeze items for this. If you want to keep your handmade one, you need to cool down those tortillas to room temperature. Otherwise, the bread is easy to break apart or soggy. After that, you can easily store it in a zip-lock bag. Suppose you can put parchment paper between two of these thin pieces of bread. That's why they didn't stick together after thawing. Often, they stick together and are hard to separate after defrosting them.
If you brought one, check the packet it came with. If this packet is freeze-friendly, you can easily keep it in those bags. But if it didn't, then I'll suggest you buy some zip lock bags for this. If you didn't open the bag, then no need to worry. You can keep it just like that. If you already use that, keep it in this bag if it is storable. Otherwise, you can easily store it just like a handmade one. After keeping it in a ziplock bag or airtight container, try to eliminate air as much as possible—that's why  You can easily keep tortillas for about six months in a freezer with this process.
Freezing process of Flour Tortillas
The freezing process of flour ones is more effortless. But flour-made tortillas are pretty soft. That's why they can easily stick together. A round or square, or triangle-shaped parchment paper is the best solution. If you keep a piece of parchment paper between every tortilla, you can easily separate them. And also, you can easily keep it in the freezer after taking your preferred number.
Freezing process of Corn Tortillas
Corn tortillas are relatively more rigid than flour. But the process of preservation is just like a flour one. Using parchment paper helps you take tortillas quickly and is easy to separate. This single tortilla needs less time to defrost.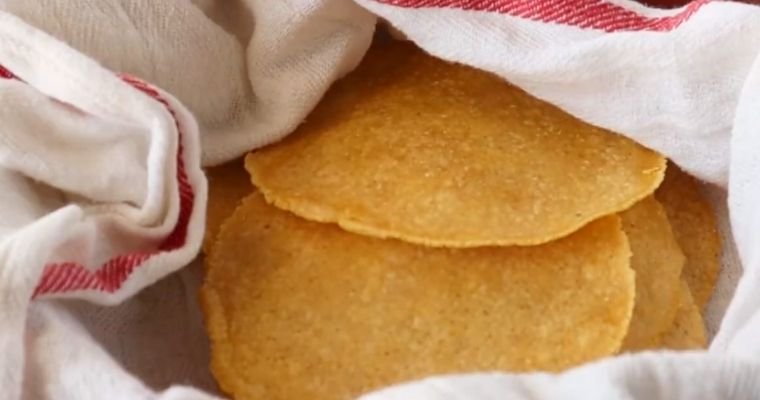 Kitchen Tips: Always keep your tortillas on a flat surface. Otherwise, uneven space can ruin the shape of tortillas. And always keep it free. If you pressurize it with another item remaining in your freezer, it can spoil the thin bread quickly.
Frizzing utensils you need
To store this tortilla, you need some freezer-free items. If you want to keep the store-bought one, you can keep tortillas in it if the packet is store-capable. Otherwise, it would help if you had an airtight container or zip-lock bag. If you want to store homemade tortillas, these two are also used. And you can also use parchment paper or foil to separate them. Don't try to keep a lot of tortillas in one container; sometimes, it ruins them.
Time duration of keeping tortillas in the freezer
Tortillas are just like bread which is thin and also pre-cook. So you can easily store them in the freezer. Before putting it in the zipper bag, you need to get the tortillas at room temperature. Otherwise, excess moisture can make the tortillas mushy. After cooling it properly, you can easily keep it in an airtight box or zip-lock bag. If you want to store a handmade one, it'll be good in the freezer for almost one to two weeks. But store-bought ones are more durable because they use some preservatives in this tortilla. So that if you can store them properly, they can be good in the freezer for almost six months.
Thawing the Tortillas
Defrosting a tortilla is not difficult to work. You need to take the tortillas from the freezer and keep it on the side for thawing. Depending on its thickness, it needs a maximum of one hour to defrost. If you are in a hurry, you can defrost it quickly in the microwave. But it would help if you kept the temperature at a minimum because higher temperatures can easily make the tortilla mushy and soggy. And it is also hard to separate. Honest to say, it'll ruin your whole bunch of tortillas. So keep patient in this phase, and if you used parchment paper or aluminum foil between each tortilla, you could heat it separately.
Most of the time, top and bottom tortillas get dry in this heating process. Preventing this, cover up the whole tortillas with a wet towel for some time. After taking the tortillas, keep the leftovers in the freezer as quickly as possible. Otherwise, it'll be wet themselves and make the whole bunch mushy.
How to cook Frozen Tortillas
When you can quickly thaw them, you can use these tortillas just like the fresh ones. Because there is no difference between them, you can use them like chips, tacos, Cascadia, enchilada, etc.
Why do you need to freeze the tortilla?
I think you all know the answer. It is needed for three matters. They are:
Prevent the waste of food:

yes. We don't always make perfect and a fixed amount of food. Sometimes we go overboard on our shopping list and, as a result, some amount of leftovers. It's an absolute waste of food when you throw the scraps. So frosting food is a great way to save food from waste. That's why it is essential to preserve this food carefully.
Save the time:

Making tortillas in different batches is quite hard work. So that makes it reasonable and keeps it in the freezer and can easily be used in our daily rush time. It is easy to heat with a microwave and good for your health with the help of a microwave.
Save the money:

that's the most essential and valuable side of this freezer. Sometimes store owners through the sale of this type of item. You can easily buy a bunch of them and use them as your preference. With this pantry method, you easily save a lot of money. And also, eating outside food is not suitable for health. Homemade foods are healthy and also cheap. So a healthy man is also wealthy. Frozen food helps you to save money with fit health.
Conclusion
In the end, I must say that frozen food is a blessing for any job holder. It saves food waste and saves our money, time, and energy. Making tortillas every day is literally, though. But you can find tortilla presses on amazon or any e-commerce site quickly. You can use them to round up the dough quickly. If you properly store the tortilla, you can keep it for six months. 
FAQs:
Are frozen tortillas tasty?
They are not as tasty as the fresh ones. But it's pretty good to eat.
Can I use standard paper instead of parchment paper between the tortillas in the freezer?
No. Because parchment paper is wax coated. So that it efficiently prevents the stickiness between two raw tortillas. But regular paper can't help you in this phase. 
Can the freezing process be different for corn and wheat-made tortillas?
No. There is no different way to keep them. You can easily choose the same way for these other two kinds of tortillas.
Can I store chapati just like tortillas in the freezer?
Yes. You can easily store your whole wheat chapati just like a tortilla. The chapati is different in primary material, but their nature is the same.
More Freezing Tips: